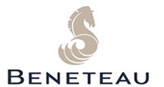 When you're in the market to buy or sell a sailing or motor yacht in the Pacific Northwest, we would appreciate the opportunity to serve you. Although we've sold nearly a thousand boats so far, what's far more important is the quality of the buying or selling experience you have as our customer.

Our multiple Beneteau Platinum Awards will lend you confidence that your purchase, delivery and after sales service experience with us will be a great one! We've enjoyed receiving awards from leading yacht builders in the world recognizing us for superior customer service and these awards are a direct result of customer feedback about your buying experience.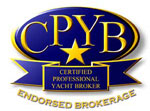 We're among the first dealerships in our region to become a CPYB Fully Endorsed Brokerage whereby each of our eligible sales team and managers are Certified Professional Yacht Brokers. As both individual and corporate members of the Northwest Yacht Brokers Association and the Northwest Marine Trade Association you can be assured that we adhere to the highest standards and ethics of these fine organizations. Even the newest of our sales team has been part of our Signature Yachts family for many years!
We invite you to stop by our Seattle location. We have several new Beneteaus on display and a marina full of brokerage boats at our long standing Westlake location on Lake Union. We offer a beautiful selection of new and brokerage boats for your viewing and consideration! Come and walk our docks and meet our knowledgeable staff. Join the fun at our weekend Rendezvous! Share your cruising hopes and dreams with us and let us know how we might best be of service to you! You're Welcome Aboard!
Robbie Robinson