Remote monitoring, realtime alerts, maintenance recommendations… With Seanapps, ease the maintenance of your boat and always keep an eye on it!
Enter the digital age of smart boats with Seanapps.
Seanapps is the easiest way to keep your boat safe and ready to cruise at anytime.
With the onboard Seanapps unit and a mobile application, you will be able to find all your boat information on your smartphone including monitoring tank level, scheduling maintenance, geofencing, and much more.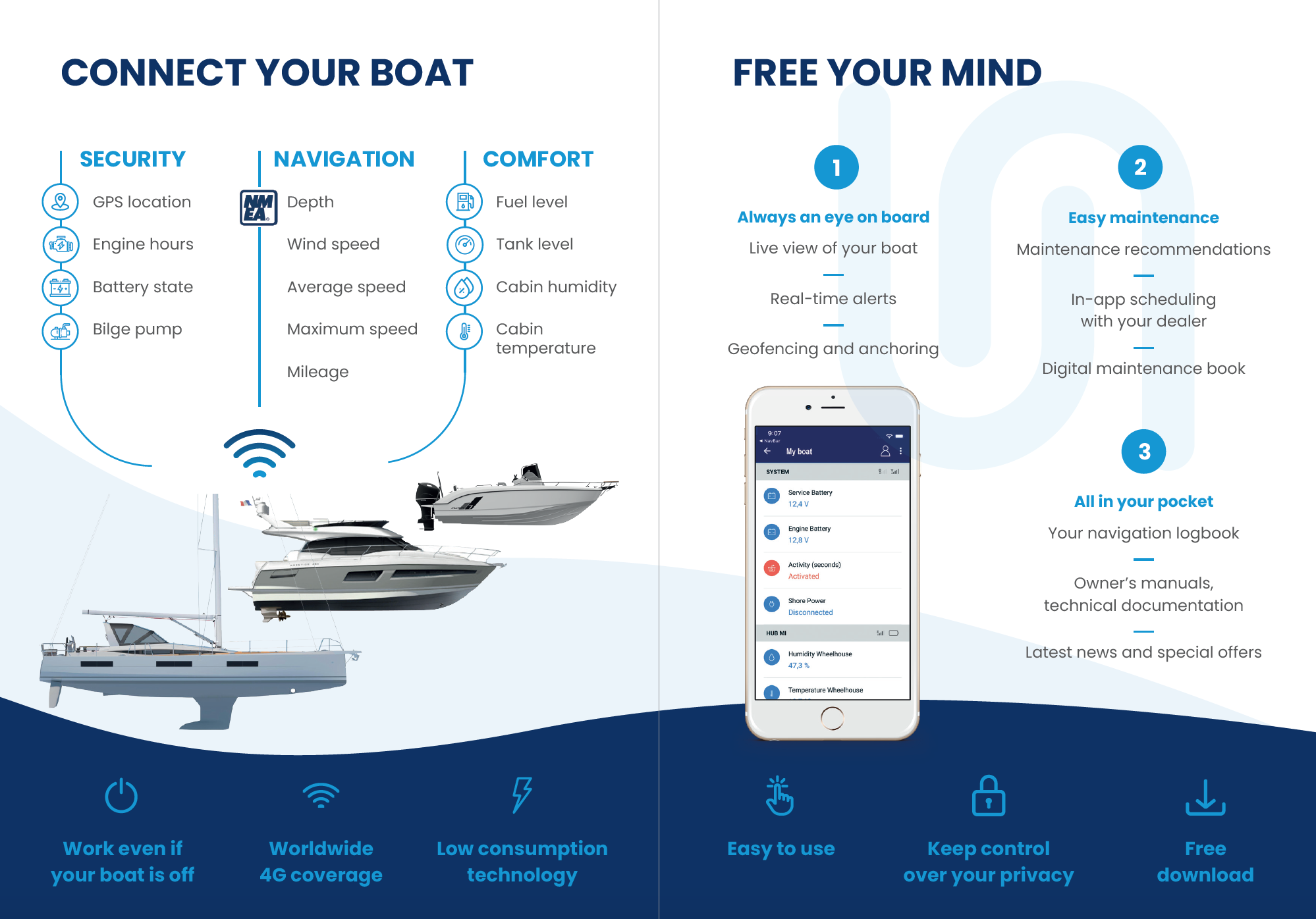 Click here to request more information from our service department regarding SEANAPPS installation on your boat.
SIGN UP FOR THE LATEST SIGNATURE YACHTS NEWS -
Get our email newsletter and find out first about new and used boat listings, rendezvous plans, and educational events.
We are open Monday – Saturday 10-5 and Sunday by appointment.
Please give us a call!
2476 Westlake Avenue North, Suite 101
Seattle, WA 98109, US
Tel 206-284-9004
info@signature-yachts.com