Benefits of Listing Your Boat with Us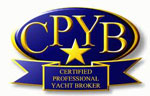 As one of the largest new sailboat dealers in the region, we get tremendous exposure as we are a 'Destination Showcase Marina' in the heart of Lake Union's Sailboat Row. A brand new boat is not in everyone's budget.
One of the benefits of having your boat at our facility is not just that it's easier to show, but that we get traffic for all kinds of boats. Everyone is busy these days and they all seem short on time. By making one trip to our Marina they can see several new and used boats on the same trip.
A huge benefit of our marina is that everyone walks past our office on the way to see the boats. When your boat for sale is in a faraway marina, we may show the one one time but when the clients come back for a second or third "look", we get another opportunity to engage with them. And our gates and office are open six days a week and Sunday by appointment!
Often the boats we sell are boats we've sold before. We've been Beneteau dealers since 2003 (so of course we have brochures, factory specifications, parts access etc for all of these used Beneteaus. In addition to that, over the years we have also represented and sold a number of other big brands such as Hunter (dealer for a decade until they got in financial trouble) and Catalina Yachts (again dealer for over a decade in Bellingham and Portland before moving to Seattle). We also represented and sold several premium brands such as Caliber, Island Packet, Freedom, Sabre, Taswell, Valiant and the like. WE KNOW BOATS.
It's probably fair to say we have one of the largest collections of "new boat brochures" for past models going back 30 years.
CPYB Endorsed Brokerage
35 slip marina
No double moorage and discounted moorage with listed!
In house detailing staff
Interior decoration specialist
Drone photographer available
Service department for on site repairs and installations
We are new boat dealer which drives a lot of traffic to our docks!
Displays at all the major boats shows in the NW
On staff specialist: offshore cruising, sailboat racing, and small to large powerboats.
Original Factory Brochure archives for all boats we once carried as well as many others!
Huge Rendezvous, to connect our customers with your boat.
Free Enhanced listing while they last!
Online and print marketing adds
Email marketing to 1000's of potential buyers
Ask us about Signature Yachts secret recipe to list and sell your boat fast! Contact Us via the form below.