During our trips, whether it's a sailing holiday or an RYA course, we understand the importance of serving homestyle cooking at sea, hearty and delicious meals that cater to various dietary preferences and restrictions, ensuring everyone on board is well-fed and satisfied.
Catering to Every Palate
One of the key elements is our commitment to inclusivity. We understand that crew come from diverse backgrounds with unique dietary requirements. Whether you're a vegetarian, vegan, or have specific milk preferences, need gluten-free, and beyond – we've got you covered. No one is left behind when it comes to enjoying our delicious meals.
Examples of What we May Offer
Once you've told us of your preferences if you have any, we'll go above and beyond to cater for you. Here's a sneak peek into just a few of our offerings:
Sausages: Meaty, gluten-free, vegan – this is one of our staples. They can be used at breakfast, or a sausage sandwich at lunch (with red or brown sauce!), or if you haven't had them yet, how about for a comfort-food dinner with a rich onion gravy, potatoes and fresh vegetables?
Chicken or Vegan Butter Bean and Butternut Squash Curry: We'll make sure whichever option you go for, it's packed full of flavour and fresh vegetables, served with warm naan and fluffy rice.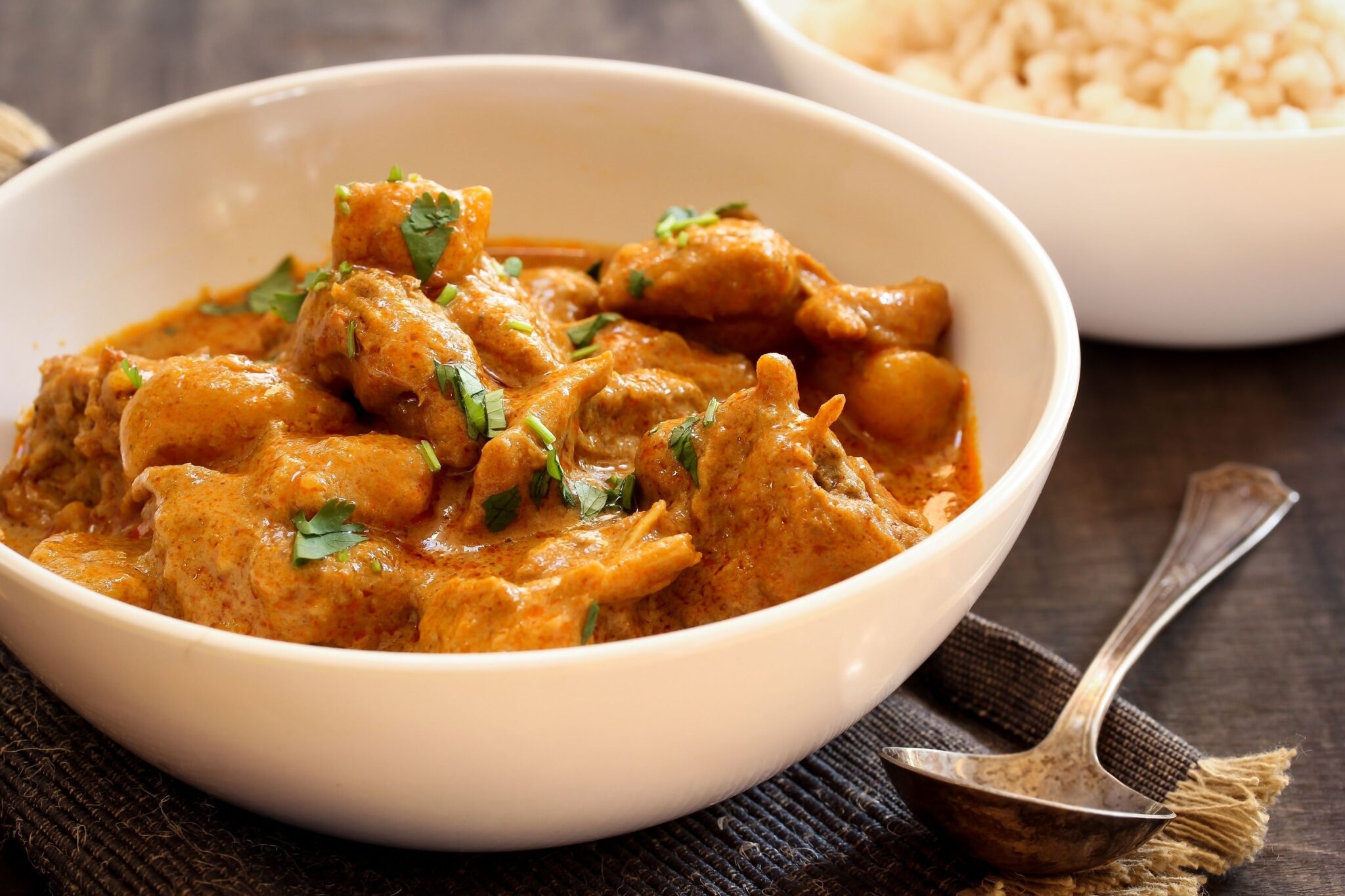 Seasonal Variety: We like to change our ingredients with the seasons, for example, in winter, enjoy hearty soup for lunch and a tender and juicy Chicken Kiev with golden breadcrumbs for dinner, alongside fresh veg. In the summer, maybe a fresh avocado and tomato salad or a quiche for lunch, followed by succulent salmon for dinner.
Woodfire Pizzas: Again, if you have any dietary preferences we will do our best to get the finest pizzas on-board!
Milk Preferences: Your milk preferences matter to us. Whether you prefer almond, oat, soy, or any other milk alternative, we make sure to accommodate your choices, ensuring that your cereal, tea or coffee is right for you.
Special Dietary Requirements
At our sailing trips, we're dedicated to meeting your dietary requirements, including low FODMAP diets. We often use Bay Kitchen and other quality providers for sauces that are compatible with specific dietary needs. Just let us know your requirements, and we'll ensure your meals are prepared accordingly.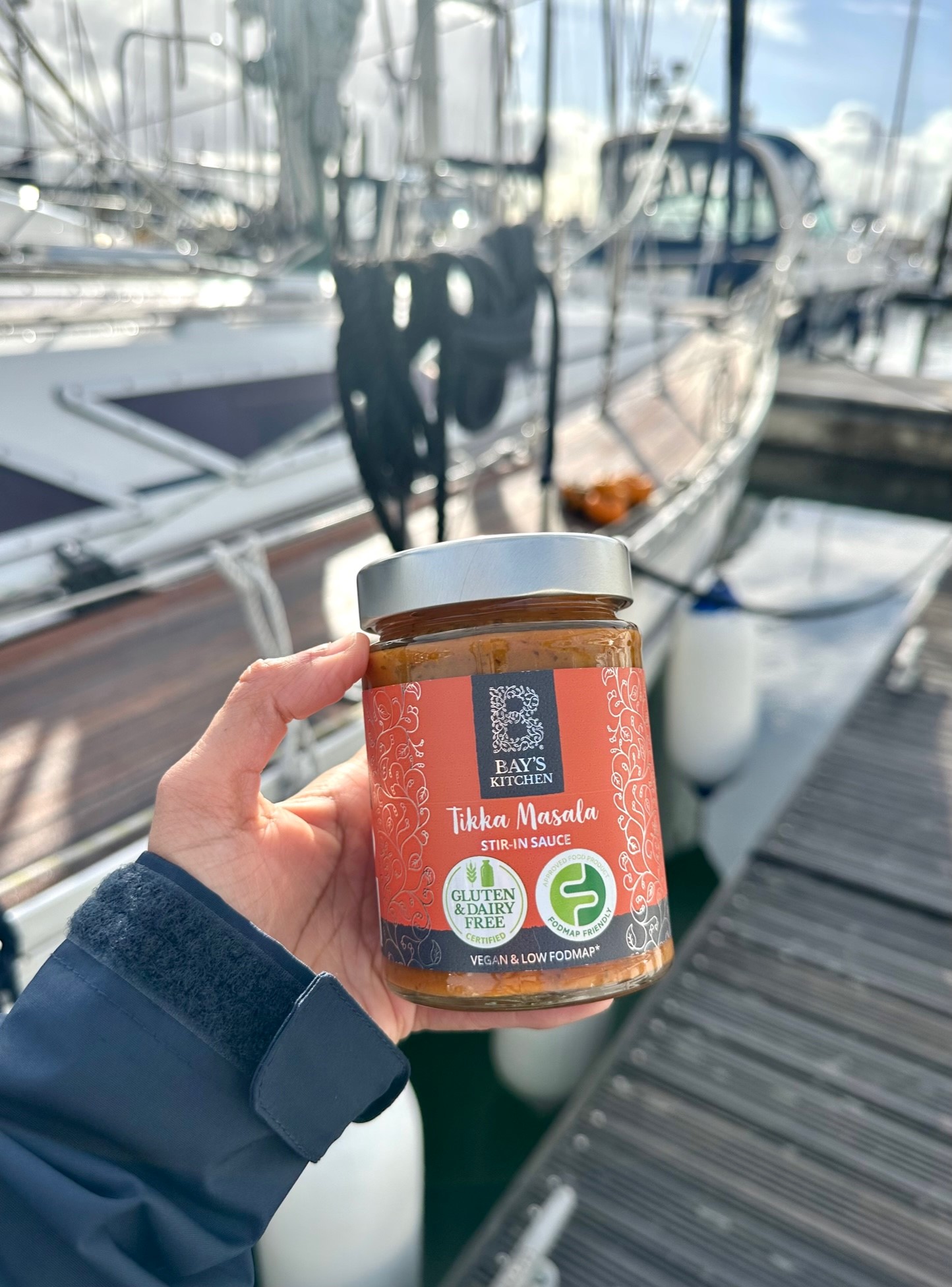 Variety and Snacking
We understand the importance of a varied diet to keep your energy levels up. That's why we offer a wide range of meals designed to keep you energized and healthy while on board. However, we also know the joy of snacking. Who doesn't like a biscuit to dunk in their tea? On our trips, we provide a selection of snacks to satisfy your cravings. From crisps and biscuits to fruit, there's always something to nibble on between meals. Oh and we also love a lemon cake at First Class Sailing too!
Cooking, Community, and Companionship
For those who enjoy cooking or want to try their hand at it, we welcome your participation. Feel free to muck in and take turns or even take charge in the galley. Our communal dining setup provides the perfect opportunity for passengers to share their culinary skills and collaborate on creating meals.
However, if you're not keen on cooking, that's perfectly fine too. Our experienced Skipper is always ready to make delicious meals for you.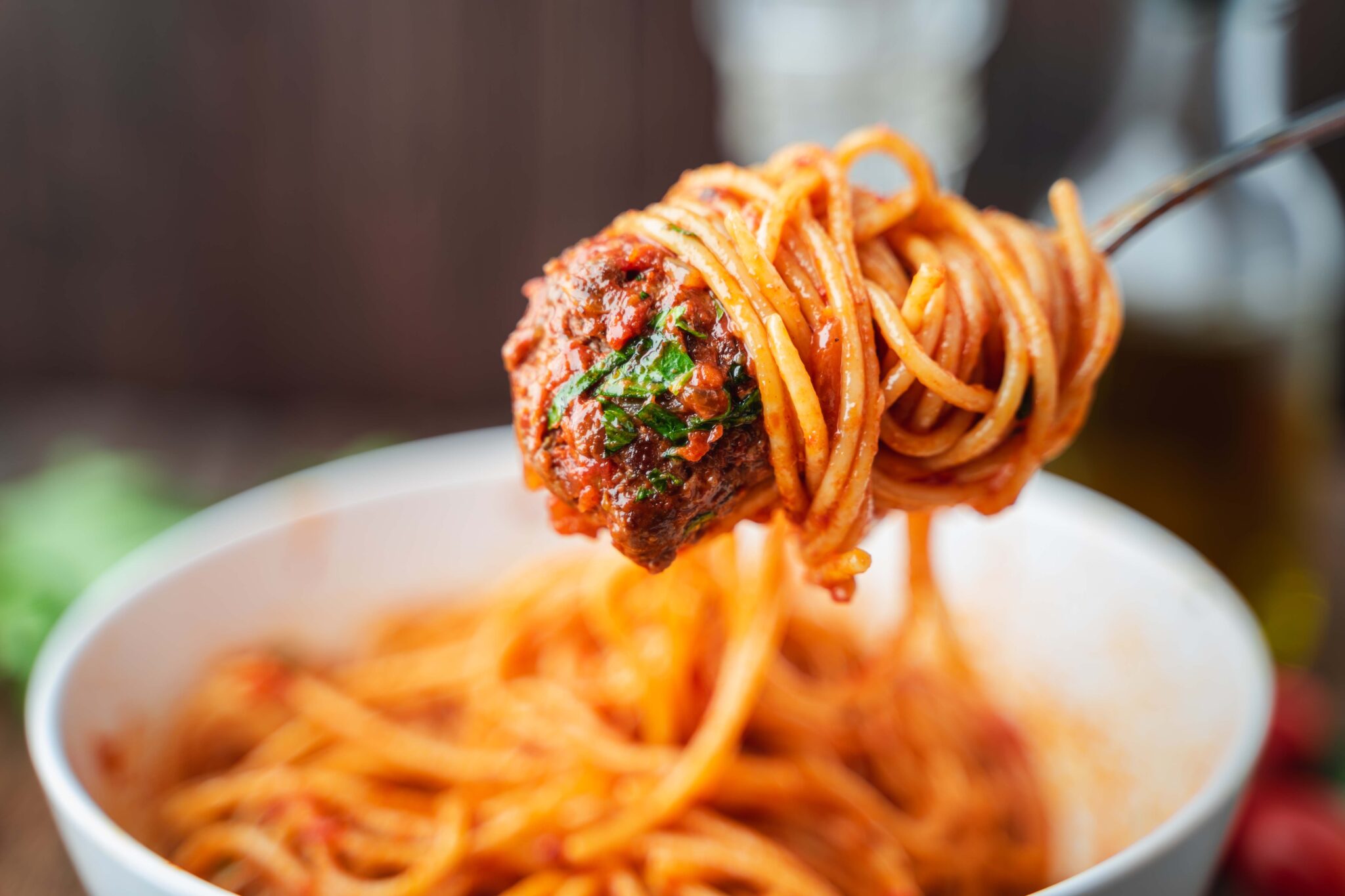 Come and Try it For Yourself!
On our sailing trips, we believe that our homestyle cooking at sea should cater for all.
Our Operations Manager, Sam who orders all the food to go onboard is a bit of a pro, and a shopping whizz.
'Delicious and filling meals on our sailing trips aren't just a necessity; they're a big part of the journey. We aim to keep your taste buds happy and your energy up while you enjoy your course or holiday.' – Sam P.
Why not join us for a Channel Triangle, maybe you can pick up some lovely French ingredients to cook on-board or take home!
The post Homestyle Cooking at Sea appeared first on Sailing Blog.